Introduction to the UGAS students
Speciality: Bioproduction Sciences, Animal Production
EMURA, Natsuko (Year of completion: March 2021)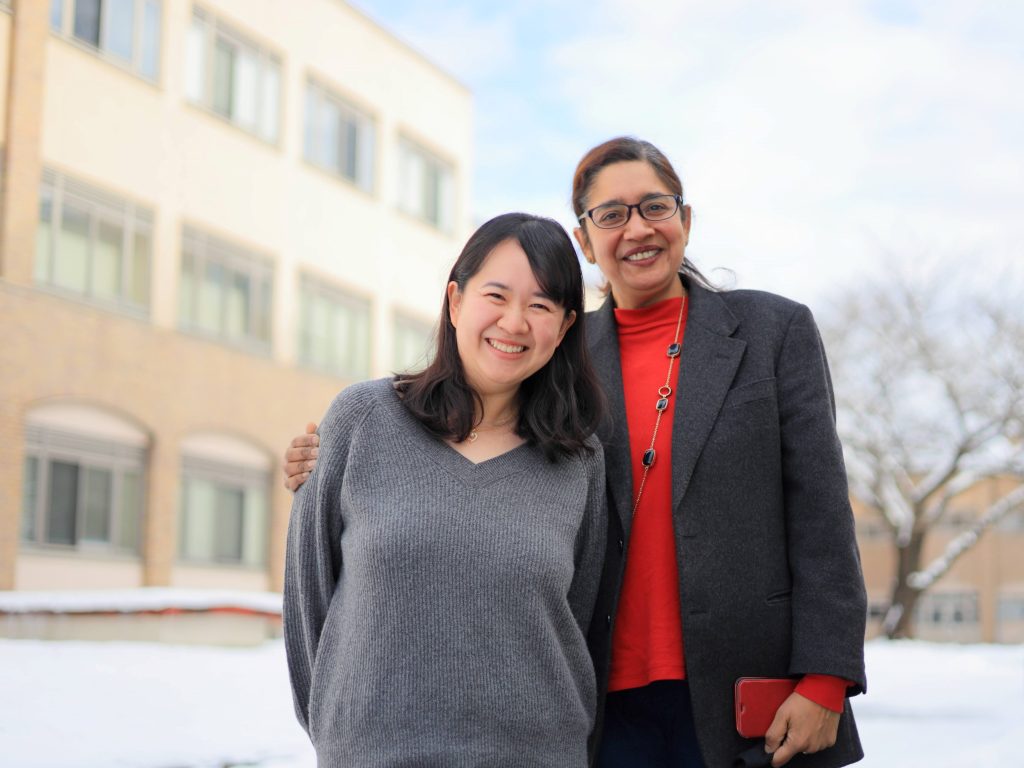 With great pleasure, we welcomed Dr. Emura Natsuko, an alumnus of Iwate UGAS. In March 2021, Dr. Emura availed her Ph.D. degree in Animal Production specialty from the United Graduate School of Agricultural Sciences (Iwate UGAS) under the supervision of Professor Sawai Ken. On December 21, 2022, Dr. Emura visited Iwate UGAS and shared the journey of her research career.
Since May 2021, Dr. Emura is working as a Postdoctoral Research Fellow in the Brown University, U.S.A., which is an Ivy League University, a place for world-renowned faculties and also an innovative educational institution. Her field of research is Molecular and Developmental Biology in Animal sciences.
Ascending from Tokushima Prefecture, Dr. Emura finished her undergraduate and graduate studies at Iwate University, she shared her experience during her student life with us. In her words, the journey at Iwate University was 'Half-pleasure' and 'Half-frustration'. Although she published 3 scientific publications as a first author during her PhD. studies, which is an amazing achievement, she wanted to publish another research article which she could not finish on time.
She found her current job at Brown University through the JREC-IN Portal (a job posting site in Japan). Side by side, she also got another job at a national university in Japan but decided to take the job at the Brown University in the U.S.A. Dr. Emura encourages all Japanese students as well as the foreign students at UGAS to try to extend their research abroad in order to get more experience. She also suggested the students to open their horizon and try to work abroad for a better career. Of course, it was not so easy to get a job after Ph.D. While job hunting, she said it was difficult for her to find a good postdoctoral position. She is grateful to UGAS and said it would be more helpful if UGAS could assist and support the students in job hunting.
Dr. Emura has many good memories in Iwate. She enjoyed Sansa dance during her stay, enjoyed campus life and had many friends. Regarding the lectures at UGAS, she said she had to take the courses to get the required credits but among them she loved the Science Communication in English course and Science Communication Camp the most.
In Japan, although it is very common to go abroad for studies from Universities like Tokyo University or Osaka University etc., it is very rare to get a job after graduating from a Local National University (i.e. Iwate University). With her hard work and efforts, Dr. Emura achieved a competitive position abroad. Dr. Emura will continue her research in the same laboratory till 2025 and will gradually look for a faculty position. We sincerely thank Dr. Emura for justifying the years spent by her at Iwate UGAS. We wish her success, a bright career and a happy life. We hope that all of our UGAS students will be encouraged by her hard work and have a wonderful career ahead.
Interviewed by: Dr. Arifa Rahman, Iwate University
(2022.12)
Speciality:Bioresources, Division: Biomolecular Function  
Ferry Ferdiansyah Sofian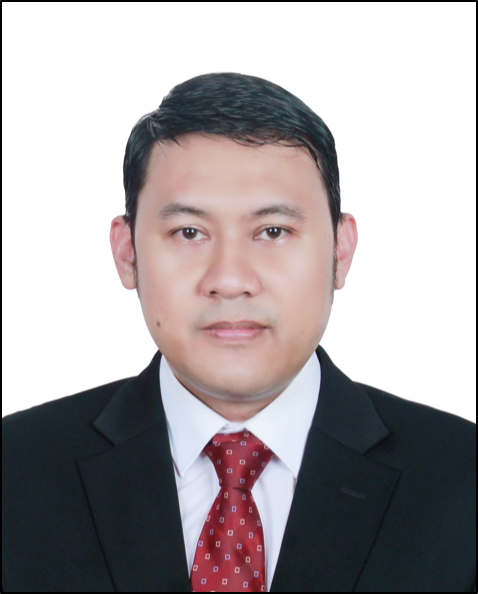 Bioresources, Biomolecular Function
Mr. Ferry Ferdiansyah Sofian
The reason why you enrolled at UGAS:
Currently, I work as a lecturer at the Faculty of Pharmacy, Universitas Padjadjaran, Indonesia with the expertise in Pharmaceutical Natural Product. As a lecturer, I have the duty and obligation to carry out the triad of higher education, namely education / teaching, research, and community service. Therefore, I was directed to improve my abilities and competencies in accordance with my scientific fields and expertise, especially in the field of Natural Product Chemistry in accordance to Pharmaceutical Natural Product. For this reason, I intended to continue my education to a higher level of study abroad in the United Graduate School of Agricultural Sciences, Iwate University (Constituent: Yamagata University), Japan. By studying abroad, I really hope to increase my scientific knowledge and broaden my experience and insightful thinking. In turn, I will make a very significant contribution to the improvement of my university in Indonesia.
Outline of your doctoral research:
Antimicrobial susceptibility testing can be used for drug discovery, epidemiology, and prediction of therapeutic outcome. Currently, its impact is considerable with treatment failures associated with multidrug-resistant bacteria. Microbial and plant products occupy the major part of the antimicrobial compounds discovered until now. Such a situation has heralded the need for alternative antimicrobial therapy, and searches for new antimicrobial agents are continually performed. In this doctoral research, an effort of discovering antimicrobial agents was focused on primate-consumed plant collected at Pangandaran Nature Reserve in West Java, Indonesia and its endophytic fungi as a source of antimicrobial drug candidates. This is based on logical reasons that primates having closest anatomy and physiology to human have similar diseases with human, and they can survive from their diseases only by their daily consumed food. Hence, primates-consumed plants as their common food are promising to be used in human disease management and are assumed to contain potential drug candidates of human diseases including a microbial disease. Furthermore, the endophytic fungi from plants can also produce biologically active metabolites that are specific to their hosts. The aim of this research is to discover new and important leads against microbial diseases from Indonesian primate-consumed plants and its endophytic fungi which are expected potential as candidates for new antimicrobial drugs. This research is an experimental work that will be carried out in the laboratory. The work is divided in some stages, i.e. isolation of compounds from plants materials, isolation of the fungal strain, unpolished rice culture of the fungal strain and isolation of compounds, antimicrobial activity test of the compounds, and determination of their molecular structure.
Goal of your research / Vision of the future
We expect to discover a novel antimicrobial agent from Indonesian primate-consumed plants and its endophytic fungi, that can be applied clinically in antimicrobial therapy. Furthermore, as Indonesia is one of the world richest biodiversity, this research will uncover the antimicrobial potency of Indonesian medicinal plants and its endophytic fungi. In terms of research, I am determined to improve research that is more quality and product-oriented, which can contribute to the scientific development and progress of higher education. The main target of scientific products is the publication of research results in reputable international journals. Relating with the knowledge and experience while studying abroad, I also hope to be a motivator and encouragement for other colleagues to improve their work, especially in terms of publication of research results. This is in line with the policies of the leaders of the university where I work, which strongly encourages and motivates lecturers to continue to improve their scientific publications. The quality and quantity of scientific publications in reputable international journals are one of the benchmarks for the progress of higher education institutions, and this will improve the image of the institutions nationally or internationally. In addition, the research that I do is expected to produce products that have a positive impact on human benefit, which is effective for the benefit of society. I am sure that my vision in the future as a contribution to the institution where I work will be realized by having my knowledge and experience during my Ph.D. study.
(2020. 4)
---
Speciality:Bioresources, Division: Functional Genomics and Biotechnology  
Md. Tanvir Hossain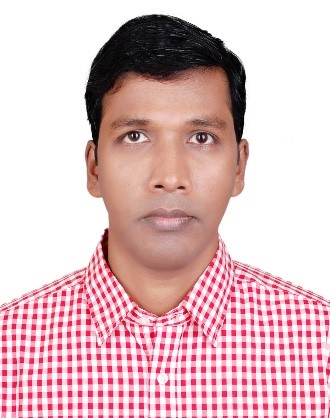 Bioresources, Functional Genomics and Biotechnology
Mr. Md. Tanvir Hossain 
The reason why you enrolled at UGAS:
I am particularly interested in evolutionary experiment with microorganism, because of emergence of new type or mutant type virus makes a great problem in the world. I have looked at other universities but do not appear to offer this, therefore studying with my advisor could be a fantastic and fruitful knowledge enhancing experience for me and I enrolled at UGAS.
Outline of your doctoral research:
Single-stranded (ss)RNA viruses are adapted to novel environment quickly but it remains unclear how RNA viruses adapt to novel environment and/or how many and what types of substitutions are needed to facilitate evolution. We conducted a thermal adaptation experiment with ssRNA bacteriophage Qβ using thermally adapted Escherichia coli as host strain up to 45.3oC and 45.3oC-adapted Qβ populations were capable of replication at both lower and higher temperature without showing trade-off in the lower ranges.
Goal of your research / Vision of the future
After completing my graduation, I will surely join my position in Noakhali Science and Technology University, Bangladesh. I strongly desire to continue the research collaboration with Hirosaki University and other research organization in Japan, through which I want to contribute internationally to my research field.
(2020. 4)
---
Speciality:Bioproduction, Division: Biological Ecology Control  
Valensi Kautsar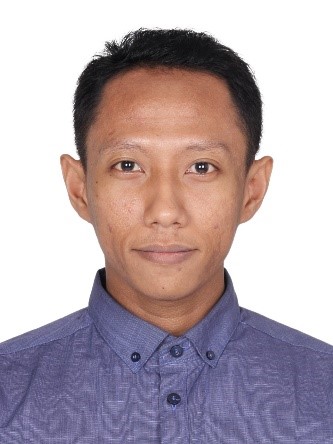 Bioproduction, Biological Ecology Control
Mr. Valensi Kautsar
The reason why you enrolled at UGAS:
In 2013-2014, I participated in a one-year exchange program at Yamagata University. I got excellent guidance from my professor, Prof. Weiguo Cheng and did some exciting research. The program ends, and I have great expectations of being able to return to Japan and continue my research series. I really love and enjoy the friendly environment, culture and academic atmosphere at UGAS.
Outline of your doctoral research:
Climate change has been a topic of research for the last several decades and is a problem that is face by the world. By studying carbon dioxide and methane gas (CO2 and CH4) in rice farming, I tried to take a small portion of this global climate problem. As a staple food in Asia and many countries, rice is cultivated by various kinds of management, one is organic which tends to be environmentally friendly. I learned how the long-term organic farming adopted by the exemplary farmer in Tochigi Prefecture, influences primarily carbon decomposition and also nitrogen mineralization that plays a role in the supply of rice nutrition. Studying organic farming is like learning manifold of wisdom, at the same time understand how living things interact with the world naturally and mutually supportive. Therefore, I believe that for some people, organic farming is like a spiritual journey that brings us closer to nature and the Owner.
Goal of your research / Vision of the future
I will be a farmer which close to nature, pay attention to the balance of the ecosystem and be pleased to help people who want to get closer to nature. As a researcher, I will continue to learn about the dynamics of the soil and living things related to plant growth and climate problems. I hope to bequeath the earth and all its beauty to my children and grandchildren with the same conditions, or even better.
(2020. 4)
---
Speciality:Bioproduction, Division: Biological Ecology Control  
KIMANI Samuel Munyaka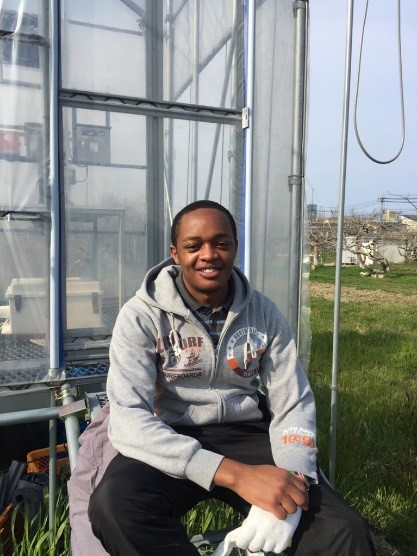 Bioproduction, Biological Ecology Control
Mr. KIMANI Samuel Munyaka
The reason why you enrolled at UGAS:
For the past 4 years, I have been researching on how to sustainably maximize paddy production while minimizing environmental risks. In order to research this question, I had to first understand the whole science behind it, and secondly, practice is. And what a better way to do that, than taking courses in sustainable rice production, both in Yamagata University, Graduate School of Agriculture, as well as courses in the United Graduate of Agricultural Sciences (UGAS) in Japan-(a country whose rice agriculture is globally respected)-under the supervision of seasoned tutors with extensive experience in helping students maximize their potentials and succeed in their respective subjects. 
Outline of your doctoral research:
Combating environmental deterioration and improving agricultural production are two important and closely related issues. Often, the key factors in achieving either of the two includes sound water-saving and nutrient management practices.
Rice (Oryza sativa L.) is a pivotal crop in man's effort to feed himself. On the other hand, lowland paddy ecosystems not only consume a large portion of the global freshwater (i.e. irrigation demands coupled with losses), but also contribute largely to global warming (i.e. through the emissions of non-carbon dioxide greenhouse gases). Hence, the objectives of my researches focus on ways of maximizing rice yield, reducing water losses (through evapotranspiration), as well as mitigating climate change [ORCID ID: https://orcid.org/0000-0003-1451-0530 ].
Goal of your research / Vision of the future
The end goal of these researches is to elucidate and contribute to the knowledge of sustainable management practices in lowland paddies. And especially, at a time like this where economically sound interventions, to respond to projected water scarcity and the threat of climate change, while sustainably maintaining higher rice yields, are inevitable. 
(2020. 4)
---
Speciality:Bio-production, Division: Plant Production  
DINH THI LAM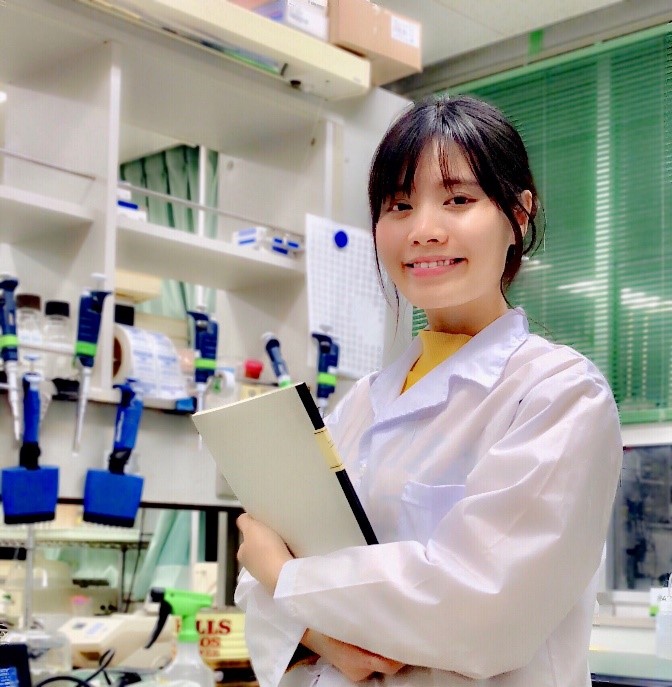 Bio-production, Plant Production
Ms. DINH THI LAM
The reason why you enrolled at UGAS:
I was fallen in love with Japan since I doing my MSc in Hirosaki University under a collaborative research project. After the MSc completion, I was interested to continue my research on plant breeding and genetics that would help for rice breeding in my country. For that purpose, I decided to join Plant Breeding & Genetics Lab, under supervision of prof. Ishikawa Ryuji, United Graduate School of Agricultural Science, Iwate University (UGAS).
My decision is not only due to the extensive research facilities in the University, a perfect match with research topics of prof. Ishikawa on rice genetic diversity and breeding program, it is also because of supporting efforts of UGAS for students. As a private study student, financial support is one of concerns. I could apply many scholarships, especially tuition fee exemption system that would help a lot when I enrolled to UGAS. Therefore, I'm able to concentrate more on my study and doing research.
Outline of your doctoral research:
My research is on genetic analysis of abiotic stress tolerance on rice. The tolerance is originated from wild species. In addition, genetic resources also a part of my study.I focus on phosphorus deficiency tolerance. Our previous result suggests except for PSTOL1, there is another novel gene also response to phosphorus deficiency tolerance in rice. By analyzing genetic of a variety developed from cross with wild rice Oryza rufipogon, the study attempts to find out the genetic mechanism, as well as clone the gene control the trait. The molecular markers are designed link to the gene, that can be apply for rice improvement programs. Moreover, our study also carries multiple crossings with Japanese rice that would be expected to create a new variety.
Goal of your research / Vision of the future
My target is on improving rice variety with tolerance to bad condition, keep high yield and good quality by understanding genetic mechanism. Along with that, evaluation of genetic diversity from wild species to utilize in breeding programs is another important project.
I wish in future wild resources is conserved and utilized effectively for crop improvement to cope with food security and climate change.
(2019. 4)
---
Speciality:Bio-production, Division: Plant Production  
OIKAWA, Satoko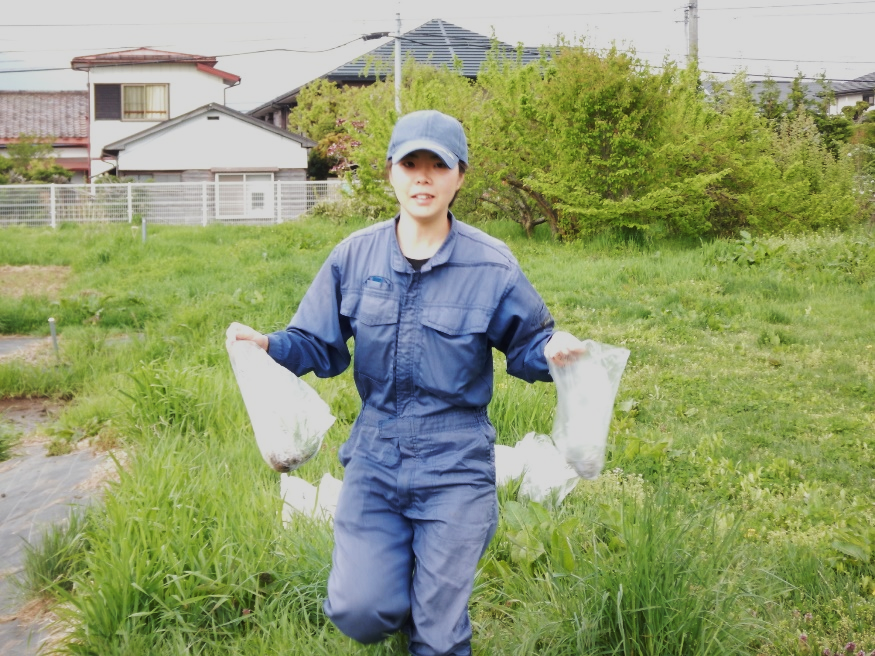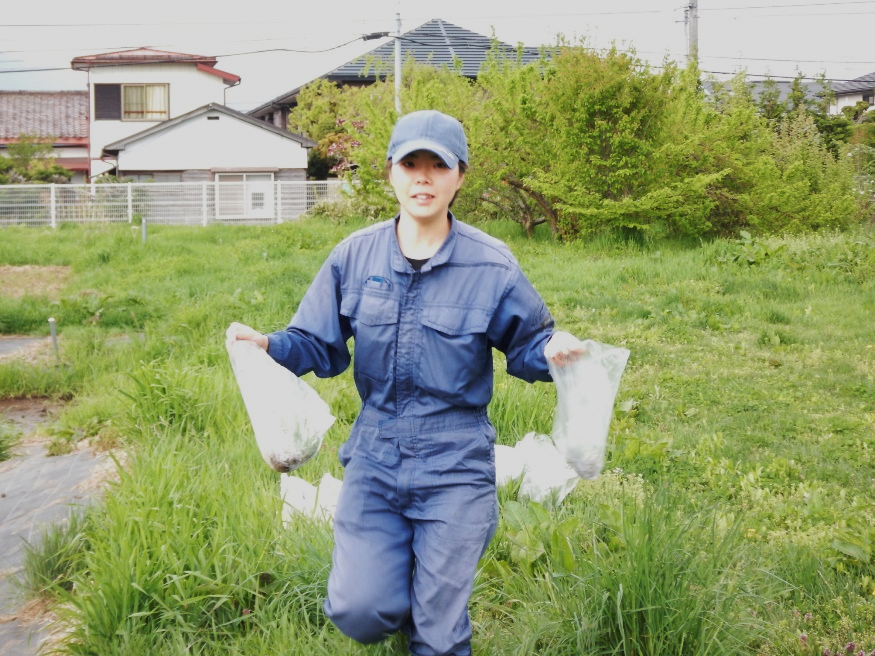 Bio-production, Plant Production
Ms. OIKAWA, Satoko
The reason why you enrolled at UGAS:
When I was an undergraduate and master course student, I studied agricultural technology and management at the farm of field science center, Iwate University. At the farm, I learnt not only about my academic dissertation, but also acquaint practical knowledge for cultivation and handling of products. I gradually came to hope to keep studying more to solve problems of production site. Thus, I decided to enter to UGAS.
Outline of your doctoral research:
Direct seeding of rice is usually done during spring in Japan. However, farmers have a lot of workload for Spring.。 Our new technology "early-winter direct seeding", which is the topic of my doctoral research, can reduce the labor of farmers during spring. From my research, seed coating, management of paddy field, and selecting suitable cultivars for early-winter direct seeding are essential to improve seed establishment, hence rice production of this system.
Goal of your research / Vision of the future
I'm carrying out the study to analyze the multiple factors which involves in wintering ability of rice seeds, hence achieving better production system of "early-winter direct seeding". I will disseminate my findings to the world by publishing papers. After finishing my doctor thesis, I would like to be a researcher who can contribute farmers and practical agronomic techniques by using all of my knowledge and experience that I learned at UGAS.
(2019. 4)
---
Speciality:Cryobiosystems, Division: Thermo Biosystems  
MOHAMMAD ARIF ASHRAF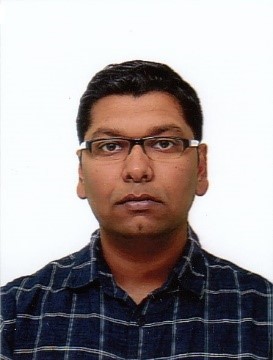 Cryobiosystems,Thermo Biosystems
Mr.MOHAMMAD ARIF ASHRAF
The reason why you enrolled at UGAS:
I was interested to continue my research on plant biology after the completion of MS thesis under the supervision of Dr. Zeba Islam Seraj at Plant Biotechnology Lab, department of Biochemistry & Molecular Biology, University of Dhaka, Bangladesh. For that purpose I joined to the Abidur Lab, Cryobiofrontier Research Center, Iwate University. This center and university have extensive research facilities such as gene expression analysis, proteomics study, metabolomics profiling, cellular imaging based on confocal microscope. And, Dr. Abidur's research on abiotic stress was a perfect match for me as I worked previously on salinity and submergence stress.
Outline of your doctoral research:
My doctorate thesis is about the role of membrane protein under abiotic stresses. I have focused on two abiotic stresses: low temperature stress and metal, more specifically cesium, stress.
For the low temperature stress, I have identified GNOM as a response regulator and single point mutation in the conserved SEC7 domain induces overexpression of GNOM and cold tolerance as well as.
In the cesium project, I have characterized two ABC transporters (ABCG37 and ABCG33) as cesium influx carriers, which function redundantly and also potassium-independent.
Goal of your research / Vision of the future
I wish to continue the low temperature project to explore further and take it to the next level. For that purpose, I'm planning to apply for JSPS postdoctoral fellowship.
Apart from that I am interested to work on my own ideas in future and my mind is open to move to any part of the world. In addition, I am more inclined to mathematics, computer programming and system biology. I would like to hone these skills to broader the horizon of my research.
Over the past few years, I have developed my own science blog (www.aribidopsis.com) which contains 60 plus articles and ~20k viewers from all over the world right now. I wish to continue writing popular science articles as part of science communication in future.
(2018. 6)
---
Speciality: Bioproduction science, Division: Biocontrol and bioenvironmental Sciences  
Mr. Ahdiar Fikri Maulana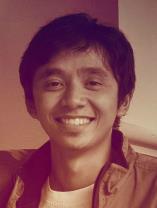 Biocontrol and bioenvironmental Sciences
Mr.Ahdiar Fikri Maulana
The reason why you enrolled at UGAS:
I am interested in studying symbiotic fungi in the forest since my undergraduate study. One of research topics of my supervisor in UGAS is related to symbiotic fungi in Indonesia. I enrolled at UGAS because I would like to study about symbiotic fungi in Indonesian forest.
Outline of your doctoral research:
I am studying about arbuscular mycorrhizal, ectomycorrhizal and endophytic fungi from forest of Indonesia. Objective of my research is to isolate and characterize those three groups of fungi, especially about their relationship with host plant.
Goal of your research / Vision of the future
The target of my research is to isolate mutualistic fungi for Indonesian tree species and understand the mechanism how the mutualism can be occurred. In the future, I wish to use these fungi to support reforestation effort in Indonesia.
(2016. 6)
---